At Leonzo's Painting & Renovation LLC, we specialize in breathing new life into your home through our top-tier bathroom remodeling services in the greater Seattle area. Centrally based in Shoreline, WA, our family-owned and operated company provides meticulous remodeling solutions catering to the needs of our customers. With our in-depth knowledge of current industry trends and timeless designs, we are dedicated to creating bathroom spaces that harmoniously blend style, functionality, and comfort.
What Sets Our Bathroom Remodeling Apart
Whether you are dreaming of a modern minimalistic bathroom or a luxurious spa-like retreat, our team of expert remodelers is committed to bringing your vision to life with utmost precision and craftsmanship. Our unwavering commitment to quality over quantity makes our remodeling services unique and sets us apart.
At Leonzo's Painting & Renovation LLC, our team works diligently to offer detailed, safe, and aesthetically pleasing remodeling solutions. We take pride in our attention to detail, allowing us to create functional spaces that reflect your style and preferences.
Expanding Our Remodeling Services
As a future-forward business, we constantly strive to meet and exceed the evolving needs of our clients. While our current focus remains on bathroom remodeling, we plan to extend our services over time. Our expansion plans include catering to all aspects of home transformations, such as kitchen makeovers, floor renovations, baseboard installations, drywall work, and more!
In our pursuit to be your one-stop contractor for all your home needs, we believe in continuous learning and staying up to date with the latest trends and innovations in the remodeling industry. This helps us deliver services that are modern, sustainable, and tailored to our customers' changing preferences.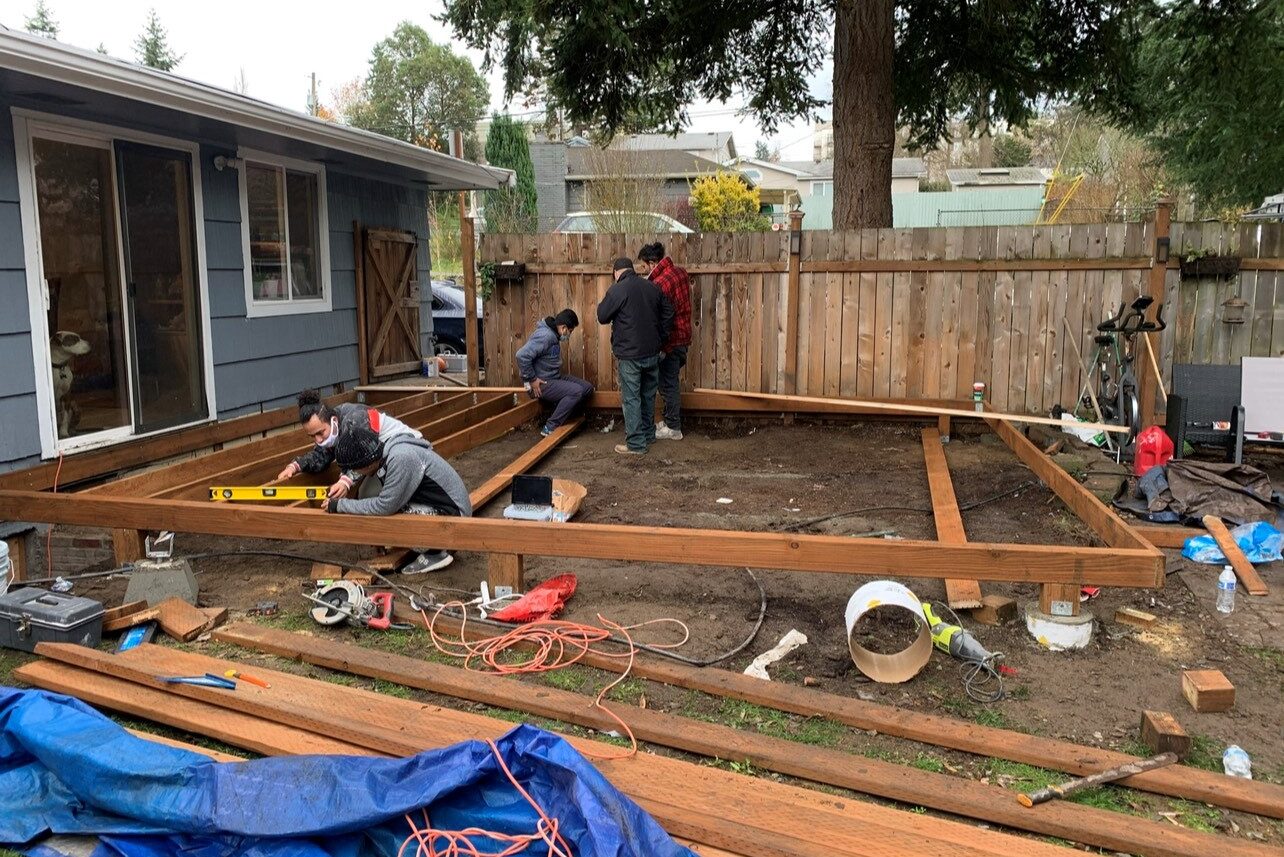 Our Commitment to Our Customers
When you choose Leonzo's Painting & Renovation LLC for your bathroom remodeling in Shoreline, WA, you're choosing a passionate team that brings a smile to work every day. We make it our mission to ensure your needs are taken care of. We're always ready to answer any questions, ensuring you feel supported throughout your remodeling journey.
Let us help you transform your bathroom into a sanctuary that not only meets your needs but adds value to your home!
Contact us today at 206-371-3698 or fill out our online contact form for the best remodeling services in Shoreline, WA.
Previous Projects
---